One of the nicest resorts in Oklahoma
Horse Heaven Ranch Resort
The nearby trails have exotic names like Lords Trail, Southface Trail, Turkey Trail, Black Jack Trail, and Talimena Drive.
Horse Heaven Management has a map decorated with little hints of what you might find there: sparkling streams, mountain trails, hidden ponds, large rock formations, bridges, and fragrant pines all throughout the forest.
Our Ranch is open 365 days a year for all the seasons of color and changes in the Ouachita National forest. We also furnish trail maps so you can venture off and ride on your own. Come on our seasonal organized trail rides to learn the trails and meet new friends.
It is recommended that you have your horses shod since we are in mountain terrain with some rocky areas on the trails. If you loose a shoe, No problem, a farrier is close by.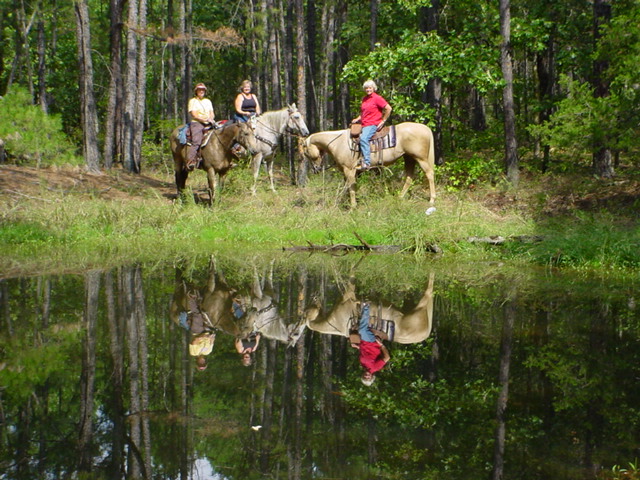 Horse Heaven ranch trails are from very easy to a nice challenge but nothing too difficult or dangerous. You can even enjoy trotting or loping on the A, B and C trail. You will be ready for adventure, or a leisurely romp down the trail of your choice. You'll find lots of help from the front office what trails will have the best scenery at this time of year.